Welcome to IUEC, Local 49
Greetings from North Florida, home to Local 49 of the International Union of Elevator Constructors. Local 49 is made up of Mechanics, Apprentices, Assistant Mechanics and Helpers that build, maintain, repair, and modernize elevators, escalators, dumbwaiters, stage lifts, moving walks, wheelchair lifts and other vertical transportation equipment in North Florida and South Ga.. Local 49 is an AFL/CIO affiliated labor union providing bargaining unit representation, education, pension, medical, dental, vision plan and other traditional Union services to members all across North Florida and South Ga.
Recent News
Welding Trailer Coming SOON ! August 6th ?
June 05, 2012
Welding Class / Sign up at NEIEP.org for CBT training begining June 4th 2012. Everone MUST take the CBT training to be eligible for the WELDING CLASS . The traveling welding trailer will be coming somtime around 60 days from June 4th.Once the trailer is spotted at Local 49 the registration will only remain open for a nother 30 days. After 30 days the CBT access will be closed. No one else will be able to sign up for the class. This will give NEIEP a much more efficent way of predicting when the trailer will be ready to makes its next move. Everone needs to sign up ASAP.This is a great opportunity to become a certified Welder at no cost to you.This will only make you more valuable to your employer & yourself remember they cant take that away.
Union Meeting
May 19, 2012
Our monthly Union Meeting will be this Wednesday June 12th, 2012 at 5:00 pm in Tallahassee and Thursday June 13th in Jacksonville at 5:00 pm. Tallahassee Meeting is at the Dorothy B. Oven Park ,3205 Thomasville Rd. Tallahassee, Fl. 32308. The Jacksonville Meeting is at the Union Hall 1416 East 14th Street.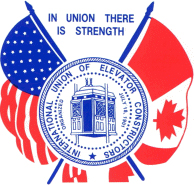 Photo Gallery