Apprenticeship
Important Dates
JAC Meetings
Our local JAC meeting will be held on the first Monday of each month @ 4:30pm. In the case of a holiday, the meeting will be moved to the following Monday.
Mechanics Exam 2012
Date: November TBD, 2012
Time: 8:00am
Location: IUEC Local 49 Union Hall
Classes 2011-2012

First Semester:
Last Saturday of each month from August - December, 2011
Classes start at 8:00am
Second Semester:
Due to the low number of students enrolled, all students will be on homestudy.

Classroom Changes
If there is any changes made to the assigned classed schedules, they will be posted here. Check back for updates.
Page last modified: February 06, 2012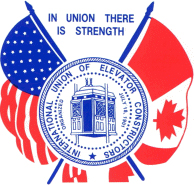 Photo Gallery